Working together to enhance the safety and security of Dubuque Montessori School
At Dubuque Montessori School, providing a safe and enriching learning environment for our students is of utmost importance. To do so, members of our Board of Directors reached out to the Dubuque Police Department to conduct a security assessment. With their assistance, we have identified potential vulnerabilities at our facility which we would like to address.
Ways to Donate:
Check made payable to Dubuque Montessori School with donation form. *preferred
Online via the "Donate Today" button above.
Dubuque Montessori School is a registered non-profit. 501c3 information is available upon request.

The goal of our Board of Directors is to raise $45,000 to implement Phase One of the suggested safety and security enhancements. Thanks to the generosity of a DMS family, local foundations, and grants we have already raised close to $17,000. If you are able, we ask that you participate in our fundraising efforts to create a more secure learning environment for our children and staff.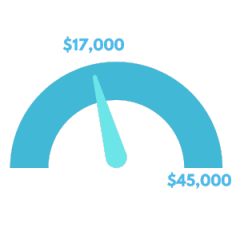 Anti-shatter window film — COMPLETED!
Cell phone plan with two phones — COMPLETED!
In-classroom intercom system
Wireless panic button for direct access to emergency personnel
Two-door card reader system
Exterior Security Cameras
Security Door
Auto Door Lock
Deterrent Signage
Dubuque Montessori School leases its building from the City of Dubuque. Permission has been received from the City to implement several of the security measures recommended by the Dubuque Police Department including an intercom system, panic button, and card reader system. However, these items must be purchased and installed by DMS.
The DMS operating budget does not have the necessary funds to cover the costs. DMS is also exempt from the eligibility guidelines of the Iowa Governor's School Safety Grant, which was announced in June 2022. As a result, DMS will rely on fundraising efforts and grant requests to fulfill this need.

Anonymous Family Donation
Gantz Family Foundation
Dupaco Community Grant
McDonough Foundation Grant